Promote cashmeresilkmaker.com site by:
Free to join "cashmeresilkmaker.com" affiliate program and with real time reporting and sales tracking.
to give your visitors access to every item listed on cashmeresilkmaker.com
Placing ads, banners, and links on your site
Engaging in different promotions, including newsletters, promoted items, and blog posts
The Benefits of Joining
we would like to work with affiliates who are well-established in the luxury fashion market and maintain our same commitment to quality.
We would like to offer our brand partners the following benefits:
5% commission on all orders including sale items (commission can be raised for top-performing affiliates based on agreed objectives)
A long 60day tracking cookie
Access to a many of text links & creative banners, updated regularly
linking to individual products and pages
.Commission Statuses
The commission condition depends on three order statuses: Pending, Active and Cancelled.
Pending means you still can't use the commissions temporarily until the order is fulfilled;
Active means you have access to using the commissions;
Cancelled means the order is cancelled by the customer.
Commissions can be exchanged for cash, and the minimum withdrawal amount is USD$100.
Referral commissions earned are locked for 30 days after the order has been shipped.
This is to allow for any problems or refunds which may occur.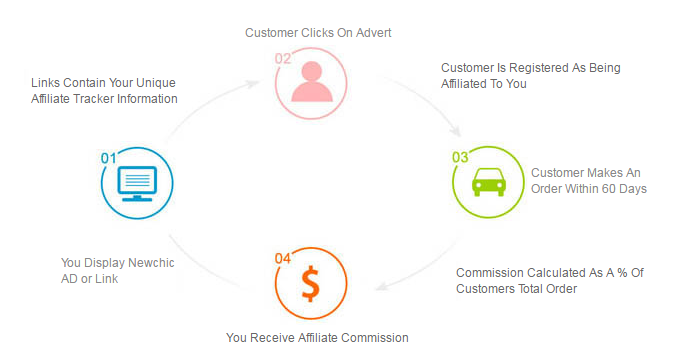 An affiliate works with us to promote "cashmeresilkmaker" website and products on external sites by posting an affiliate URL. You are paid commission on any order the customer you referred places within 60 days of clicking your link.
If someone comes to cashmeresilkmaker.com online via your affiliate link and makes a purchase. you can get 10%-16% tiered commission on the sale, and the commissions can be exchanged for cash(paid via PayPal or Western Union)